The Michael P. Brown Colon Cancer Foundation was created in 2014 by Michael, his wife, and a dedicated network of friends. Michael was initially diagnosed with stage 3 colon cancer in February 2010, at age 26-years-old. He immediately underwent surgery to remove part of his colon, followed by six months of chemotherapy, with his wife and infant son by his side. Michael was in remission for almost four years. Then in December of 2013, he was diagnosed with stage 4 colon cancer. The type of cancer Michael had is called signet ring cell adenocarcinoma. It is a rare and aggressive type of cancer that affects less than 1% of all colon cancer patients. Because of its rarity, this type of cancer is not researched as much as the more common forms of colon cancer.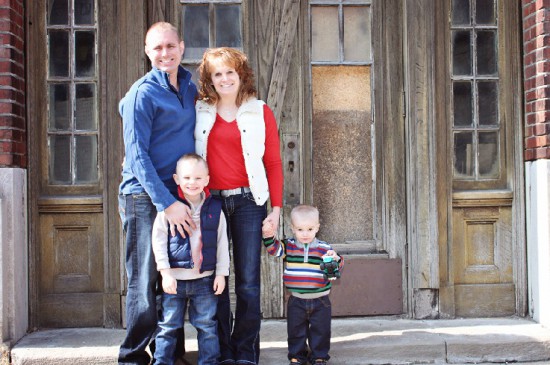 It was out of this necessity for research that the Michael P. Brown Colon Cancer Foundation was founded. We knew that the research would not help save Michael, but rather the many people that will be diagnosed in the coming years. Currently, signet ring colon cancer is treated with the same chemotherapy medications as other colon cancers. Unfortunately, the usual chemotherapy options have proved to be suboptimal and many times ineffective for signet ring colon cancer.
Michael had a heart for running, so to meet the goals of the foundation, a 5K Run/1 Mile Walk was established, "Michael's 5K Run For Life." Due to fantastic friend, family and community support, the run has gradually grew into a festival, "Michael's Run for Life Festival," with a kids' run, food, drinks, bake sale, silent auction, live auction, kids' event area, and a live band. As Michael's health declined in 2018, he expressed his strong desire to continue our fundraising efforts. Following Michael's passing in 2019, Central Illinois Endoscopy held the First Annual Michael P. Brown Dodgeball Tournament and a former co-worker/friend established the First Annual Michael P. Brown Colon Cancer Foundation Trivia Night. Michael leaves this world forever changed and his memory continues to inspire our foundation as we strive to keep future families affected by this disease whole.
Our Staff & Volunteers
Ut wisi enim ad minim veniam, quis nostrud exerci tation ullamcorper suscipit lobortis nisl ut aliquip ex ea commodo consequat. Duis autem vel eum iriure dolor in hendrerit in vulputate velit esse molestie consequat
Adamu Makinwa
Casper Lundin
Thomas Gagné
Christina Morgan
Markovics Zoltán
Jacolien Hendriks
Isabela Barboza
Juhani Virtanen
Phan Châu
Kuzey Ünal
Juan Rubio
Marko Mlakar
Kelly Lambert
Walid Ahelluc
Ernst Graf
Lore Smets
Camiel de Graaf
Ladislau Berindei
Leif Timothy Hansen, age 34, passed away peacefully at home on Sunday, April 19, 2020 after a courageous two-year battle against colorectal cancer. He will be incredibly missed by everyone…...

He loved the outdoors. He spent most of his free time hunting and fishing. All five of my kids caught their first fish with Grandpa Jerry. My Dad always had…...

This is Toni Lynn Callahan. She was born July 22nd 1972. She was a single mother to 3 wonderful children Alainna, Tommy, and Jesse. She worked as a medical assistant…...